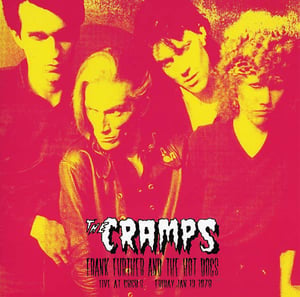 €

20.00
Straight up repress with a different sleeve of the officially sanctioned 'Give away LP' that came out on the Medecine label, celebrating 20 years of CBGB's in New York.
Great sound and the classic early Cramps line-up....Stands on it's own and well worth owning if you don't have the original.
The track 'Baby Blue Rock' is actually Twist & Shout / Drug Train with different lyrics....13 tracks in total (was recorded on Friday 13th 1978 too)....