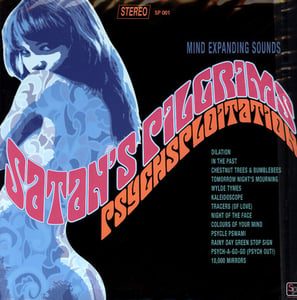 €

22.00
Remember. You only pay postage/shipping on the 1st item....Worldwide.
The 6th album by Surf/Instro legends 'Satan's Pilgrims'....This album, self evidently has a bit of a theme to it...Namely 60's instros inspired by those weird and very wonderful 'exploitation' movies af the mid to late 60's...Visual Trash !
Here you get 13 fab and 'Mind Expanding' tracks of Satan's Pilgrims coolness....You asked for more Satan's Pilgrims and we've delivered !....Directly imported from the USA, from the band themselves.