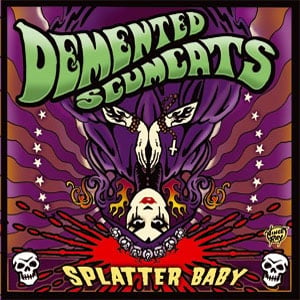 €

18.00
Ltd edition re-press (White labels).
TRASH CLASSIC.
An absolute must have ! This is one of those albums that you should own if TrashyGaragebilly is your thing (It's my thing)....A real classic, nasty, snotty and out there...Their version of 'I don't Need No Doctor' is pure class as is the entire album.
First came out in 2005 and if you want an original copy, it'll set you back around €50.00 so this is a real bargain !
Features Sparky of DAG on vocals....Just for the info.
Check all the other Demented Are Go and related vinyl you can find on the website.