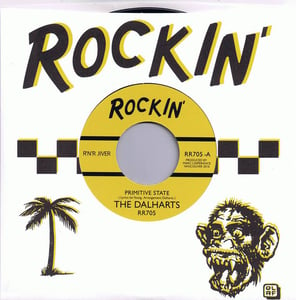 €

9.50
Release number 5 from Rockin'....Primitive State! Primitive Rockabilly which makes me think of Nervous Norvus.....The flip is one of those tales of woe tracks where the dude goes to prison for shooting the bad guy....Guess he dies in the end anyway !
The only Rockin' release on black vinyl (So far)....Limited to 330 copies.
Only from us in Europe.