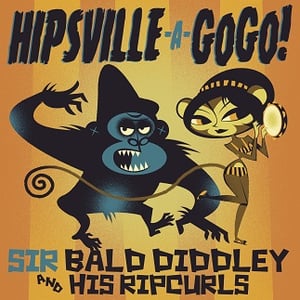 €

8.50
Oh Lordy....I've been waiting for this and now that it's here...I'm really not disappointed, it's the debut release from Hipsville records, those fine folk behind the institution that is Hipsville A Go Go....Only question is why they never did it before !?
Sir Bald Diddley/Gorillas/Go Go Diddly beat....And with artwork by The 50 ft Combo's Matto Le D, what's there not to like ?.....It's awesome and you need this !
A-Side : Wrong Gorilla. B-Side : Hipsville
Go get it guys !