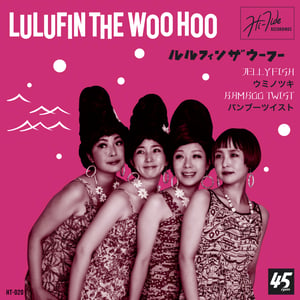 €

10.00
Here at Trash Wax, we love The 5.6.7.8's.......Oops, different band !
4 very suspicious looking Japanese ladies who play some rather snazzy Instros...A bit of Surf for sure but there's a very cool Rockin' edge to these tracks also....This is their 1st release and I'm already looking forward to more !
From the Hi-Tide website (This release is on Hi-Tide).
The debut single from Japan's premiere all-girl instrumental combo! As seen at Surfer Joe Summer Festival 2018 & Hi-Tide Summer Holiday: Asbury Park 2019!
A: Jellyfish
B: Bamboo Twist